This exclusive 8-day, 7-night in-country photography workshop will take us to Western Mongolia to experience one of the world's revered cultural traditions from September 26 - October 3, 2023.
You'll enjoy private photographic sessions, immerse yourself in eagle hunting culture, experience Kazakh culture, games, traditions, nomadic lifestyle. Join our intimate small group photo workshops in some of the world's most exciting destinations led by a world renowned travel photographer.

Take your visual storytelling to the next level.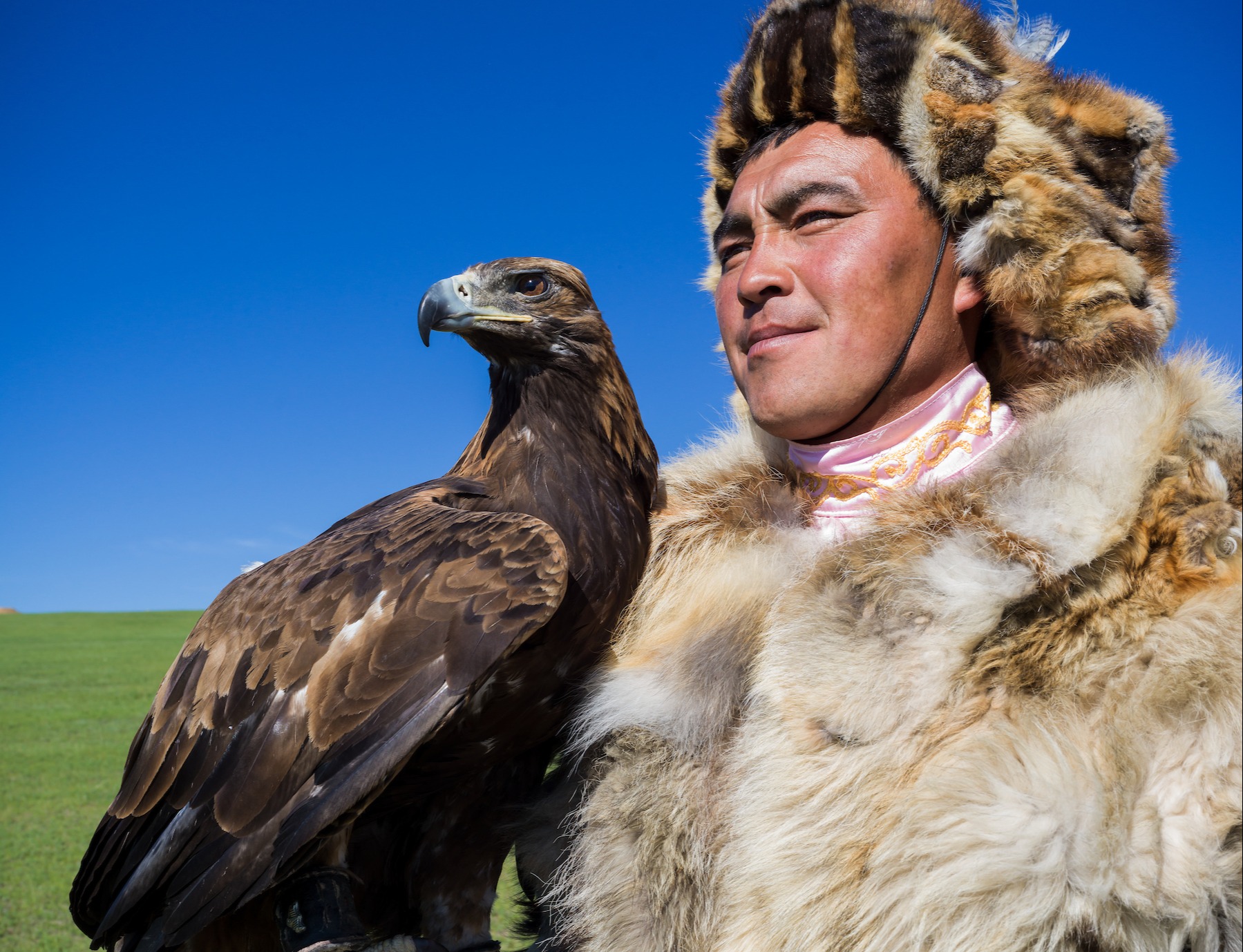 Only six (6) spots

I will be taking only 6 participants for dedicated workshops and one-on-one daily photo reviews on location.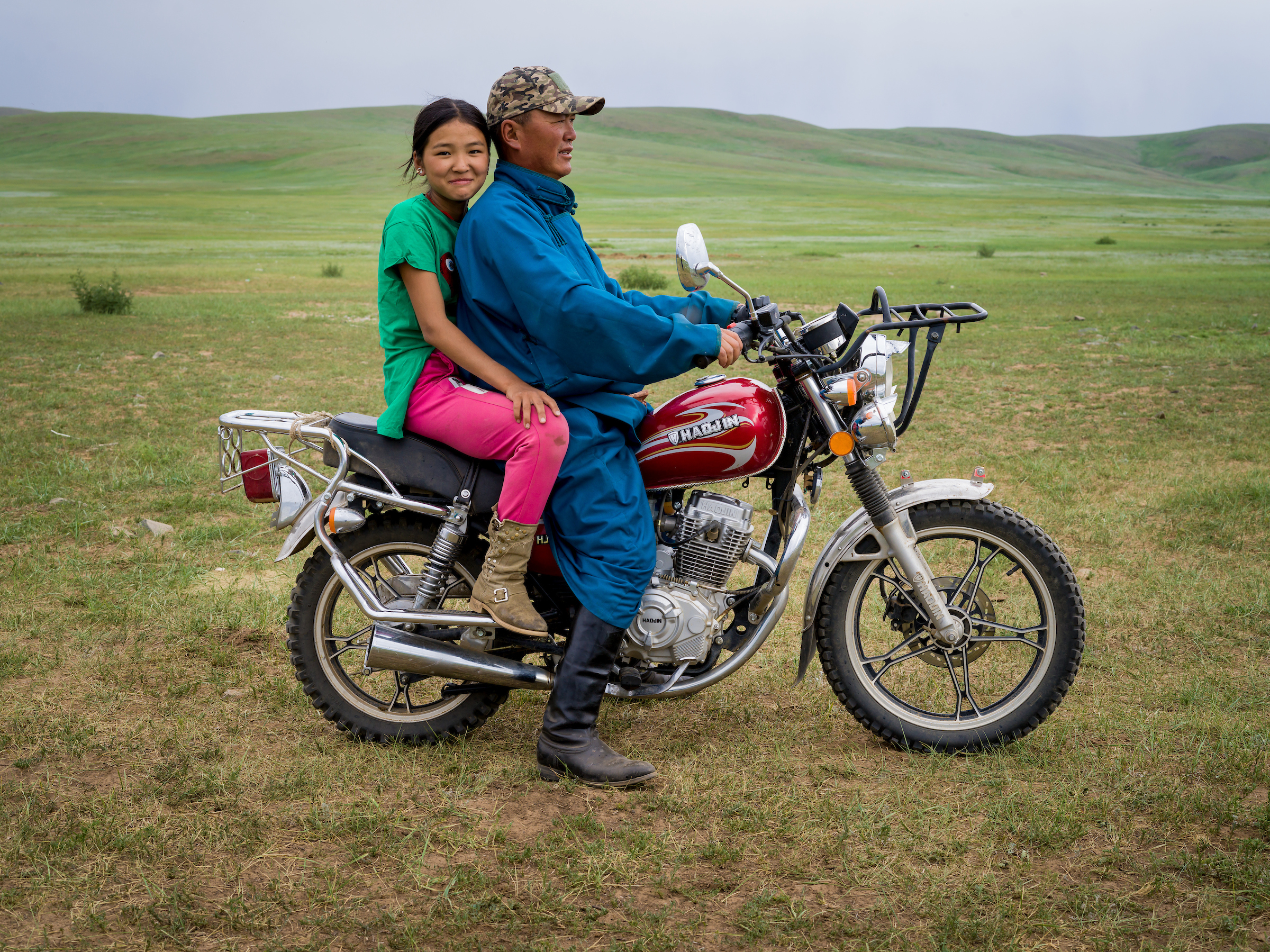 Deep cultural immersion

From spending private time with Kazakh eagle hunters and their families, and getting close access for intimate photography, to experiencing the Golden Eagle Festival and traditional immersion.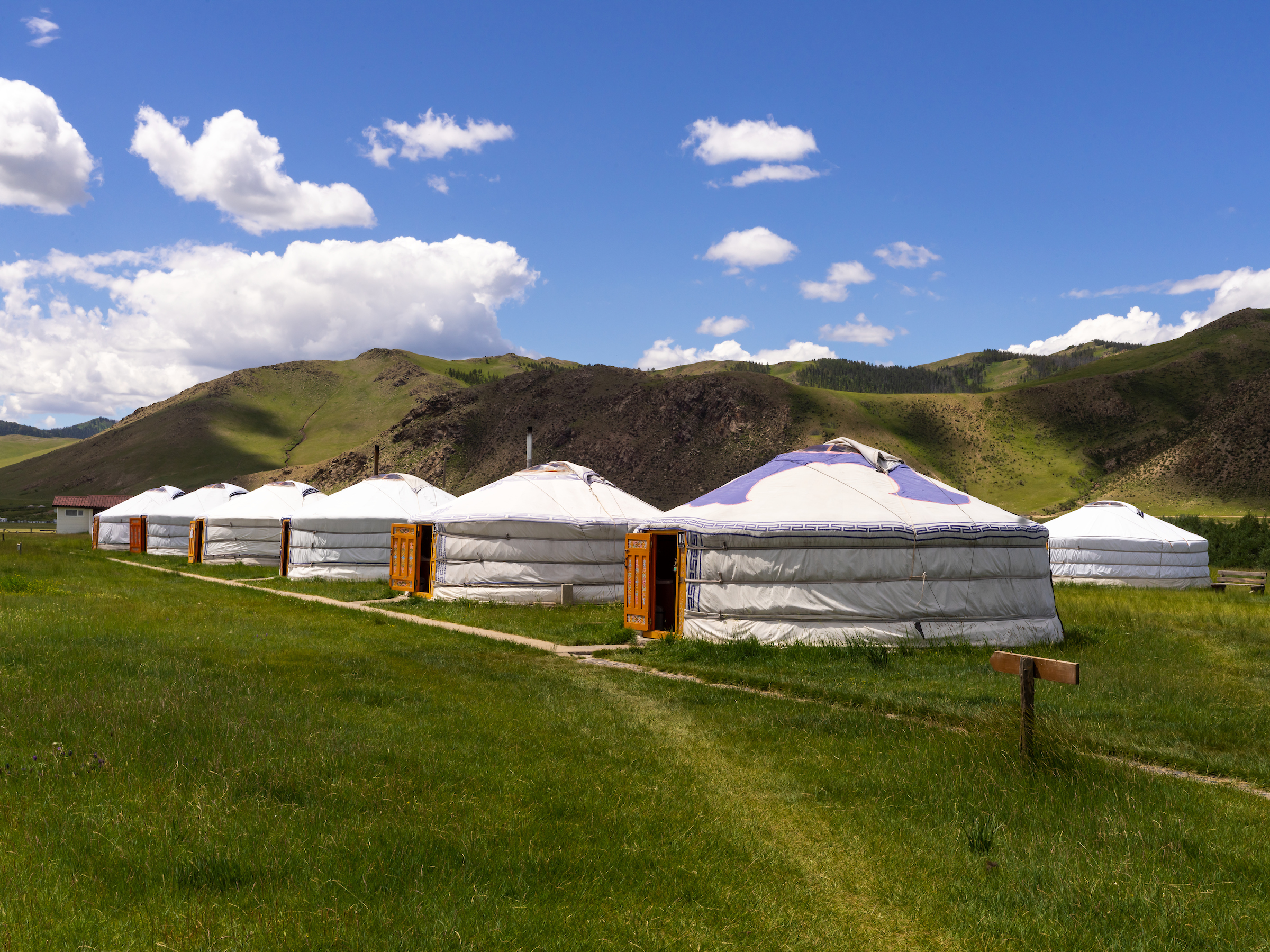 Unique experiences

In addition to high-end lodging in Ulaanbaatar, you'll be staying in comfortable private gers for our group.


Here is the high level itinerary of our time together. Our first two mornings will include in-person photography lectures and subsequent days will include daily photo reviews and workshops.

Day 1 - Arrival in Ulaanbaatar
Meet your guide and driver at the airport and transfer to hotel. Half day city tour. (L/D)


Day 2 - Flight to western Mongolia
Take domestic flight to Uglii in west Mongolia. Meet your driver at the local airport and transfer to the hotel. Take a short sightseeing tour around the town. (B/L/D)


Day 3 - Eagle hunting family and Tolbo lake

We head to Tolbo lake, visiting an eagle hunter family near Tolbo village for photography. In the late afternoon, we drive to Ulgii town have dinner. (B/L/D)
Day 4 - Photography in Sagsai Village

Drive 35 km on dirt roads to Sagsai where the most eagle hunters live. Visit host families for portrait shoots and go to the nearby mountains with the eagle hunters for other photography sessions. (B/L/D)


Days 5 & 6 - THE GOLDEN EAGLE FESTIVAL DAYS

In the morning we drive to the eagle festival site to photograph eagle hunters arriving on horseback.
Golden Eagle Festival opens with the eagle hunters parade and then the first competition of eagle hunting takes place. The eagle hunters will try to land their eagles on their hands. Eagles will be released from the top of the mountain. Points are given for their speed and gripping ability. The eagles chase fox skins dragged by their owners on horseback. Also, Kokbar (Thug of War) and Kizkhuar (Traditional Khazak Couples Game) will take place. Festival winners are announced at closing ceremony.
Time to say goodbye to the eagle hunters. All the participants and visitors will have a gala dinner at the festival site. Overnight in Ulgii town. (B/L/D)
Day 7 - Fly to Ulaanbaatar
Arrive in Ulaanbaatar and transfer to the hotel (B/L/D)
Day 8 - Departure
Transfer to the airport for the departure home.
Meet your award-winning instructor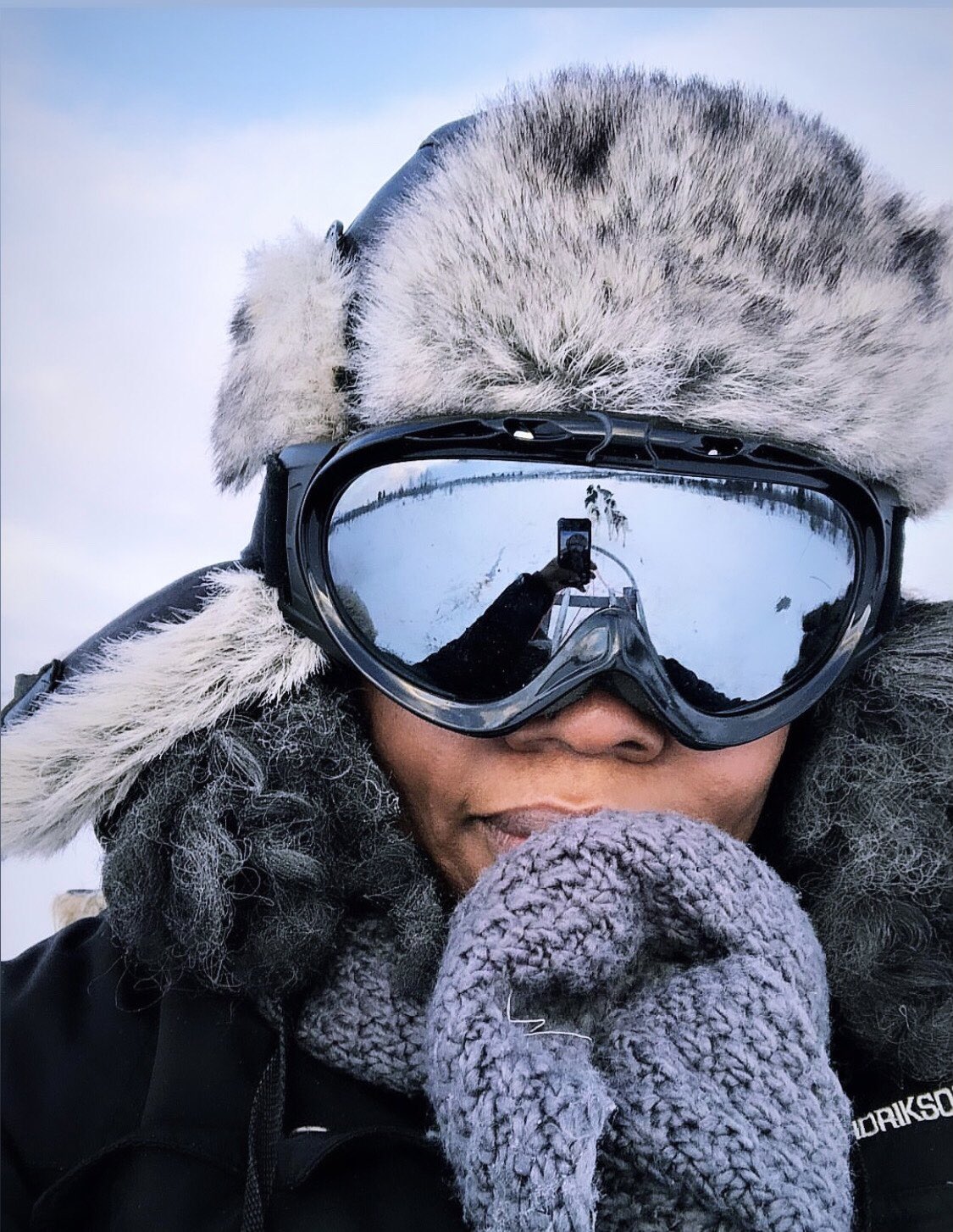 Award-winning author and travel photographer Lola Akinmade has dispatched from 70+ countries for various publications.
She is a 2022 Hasselblad Heroine and 2018 Bill Muster Travel Photographer of the Year.
Her work has appeared in National Geographic, BBC, CNN, The Guardian, Travel + Leisure, New York Times, Travel Channel, Adventure.com, The Sunday Times, AFAR, Lonely Planet, Fodor's, amongst others. She has collaborated with high profile commercial brands such as Mercedes-Benz, Dove, Intrepid Travel, and Electrolux.
She was featured in a vignette called "Through The Lens" which aired on National Geographic Channels across the globe.
Her photography is in the National Geographic Image Collection

The essentials - What you need to know

Who is this experience for?
Beginner to intermediate photographers who are ready to improve their travel photography and visual storytelling skills.
If you're a professional photographer and would like to experience Mongolia with us, you're also welcome.


What this experience includes:
Domestic round-trip flights per our itinerary
All accommodations including comfortable gers.
Daily one (1) hour workshops and/or photo reviews
Photography guiding and interpreting service
Private photographic sessions
Full board meals
Transport: 4x4 jeep
Eagle Festival tax
Museums and cultural performance
What is not included:

You are fully responsible for the following:
International airfare
Personal equipment
Optional activity cost
Excess baggage charges
Alcoholic drinks
Travel and health Insurances
Gratuity and tips for our tour guide, driver, eagle hunters, etc

Before you sign up - Please read our terms and conditions
Deposits and Payments: A deposit of 30% per person is required to secure reservation.
If cancelled 120+ days before the experience, the deposit will be fully refunded. No reservation is considered confirmed until a deposit is received.
Full payment must be received no later than July 3, 2023.
Payments are accepted by all major credit cards.

Life happens and sometimes cancellations occur. Here is our cancellation policy for this experience:
90+ days prior to departure: Full refund.
35+ days prior to departure: 50% of total trip cost will be refunded
Within 35 days prior to arrival: No refund
Once we have started to provide our service from the point of your arrival in Mongolia, no refunds will be made for unused trip arrangements for any reason.
Refunds will not be made for no-shows, early departures, or unused services.
You can always ask more questions using the blue "Contact us" button on the right side of the screen.



This exclusive photo experience costs €5,500
and I am offering only 6 slots!

Check your inbox to confirm your subscription